2018 is a busy time to be online. Digital marketing is more popular than ever and staying on top of practices like SEO is getting harder each year, with search engines making changes every day.
In light of this, I decided to write a straight-to-the-point post of some hard truths we all need to bear in mind when approaching SEO in 2018. Taking this on board and strategising accordingly will see your business stay relevant and help you rank for your keywords.
So, let's get to it:
#1 Your Website
MUST

 Be Mobile-friendly

It's been said many times over the past few years, but having a mobile-friendly website is more important today than ever. Google has already started rolling out its mobile-first index, and if you want to keep up with your competition in today's digital world, you have to take mobile traffic seriously and invest in mobile-friendly/responsive design.

With more and more people choosing to browse the internet using mobile devices each day, not adapting your website accordingly with this statistic is a big mistake in today's market.

Take a look at Google's mobile-friendly tool to see how your website performs: https://search.google.com/test/mobile-friendly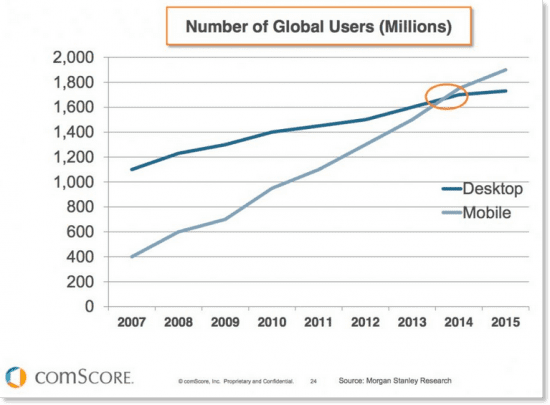 #2 Your Content
MUST

 Be Of Substantial Length

Search engines (especially Google) are forever changing their algorithms to constantly improve on the results they offer searchers with the goal of effectively answering their query. This is the sole purpose of a search engine.

While quality will always be more important than quantity, in 2018, you need to deliver more quality content than ever before. A study of over 1 million websites from Backlinko found that "pages with longer content ranked significantly better than short content. In fact, the average word count of a Google first page result is 1,890 words".

If you're going to invest in content marketing, make sure you put 100% into it and write the best article you possibly can, ensuring you answer as many of your customer's questions as clearly and accurately as possible. Remember, less content of higher quality is much better than more content of lower quality.
#3 Don't Try And Trick The Search Engines
Google (who is rapidly becoming Skynet) is the result of thousands of highly intelligent engineers putting their noggins together to create the best search engine on the planet, and for the most part, they succeed. While black hat techniques such as keyword stuffing and low-quality backlink building worked 15 years ago, Google has improved exponentially since then and continues to made leaps and bounds in progress each month, especially since the integration of RankBrain in 2015, Google's machine learning algorithm.
In order to rank in Google, you MUST employ only white hat techniques by setting up a great website that solves your customer's problem as effectively as possible. Using outdated techniques will only get you penalised and your website thrown under the bus. It's simply not worth it. Create a website and content that deliver real value to your target audience that the search engines can read, leave the black hat stuff to the guys on page 2+.
#4 Featured Snippets Are Beginning To Dominate The SERPs
According to a study by SEMrush, 41% of Google search results for questions contain a featured snippet. Winning one of these featured snippets sees a significant increase in CTR to your website as it dominates the search results page.
With more businesses using AdWords than ever and now featured snippets starting to take over space on the results page, getting your website seen is becoming harder than ever. There is an opportunity in this, however. Take out some time to search for your top keywords and see if any of your competitors have been featured in a knowledge graph or answer box. If not, here is your chance to optimise your content for featured snippets.
#5 Voice Search Is Coming
Many of us have a Google Home or Amazon Echo in our homes. In fact, in the US, it's reported that voice-enabled smart speakers will reach 55% of households by 2022. Google's latest research shows that "people who started using voice in the last six months are the most frequent voice adopters, with 42% using it daily."
While its growth has been unprecedented, voice search is not be underestimated. Set your website up today for featured snippets and use tools such as Answer the Public and identify conversation queries as a foundation for your approach to content.