The SocialB team have rounded up the latest digital marketing news from bringing AMP to Gmail, Facebook sorting out the metrics for advertisers, Google image search removing the view image button & search by image feature to Google moving more websites to mobile first index.
Google Image Search Removes View Image Button & Search By Image Feature
Google has chosen to remove the "View Image" button and the search by Image feature when you are viewing individual images within Google Image search. This was announced by them on Twitter, saying:
Today we're launching some changes on Google Images to help connect users and useful websites. This will include removing the View Image button. The Visit button remains, so users can see images in the context of the webpages they're on.

The Search by Image button is also being removed. Reverse image search *still works* through the way most people use it, from the search bar of Google Images.
This comes after they've made a deal with Getty Images in order to help reduce copyright infringement through the popular search engine.
Google Moving More Websites To Mobile First Index
Google recently announced that it will add more websites to the mobile-first index in the coming weeks. With the mobile-first index, Google aims to index your website's mobile version, first, if available. This is Google's attempt to index and rank the web from a mobile-friendly perspective.
Google will not be informing the webmasters individually about the migration. So the only way for you to know whether you are on the mobile-first index is to check your server logs. If you find that the Googlebot mobile has done most of the crawling then chances are that you are on that index.
Google Brings AMP To Gmail
Another exciting announcement from the search giant – In an effort to make more of the online experience faster by reducing load times, Google has announced AMP capabilities in Gmail. Developers and marketers can now start creating content with super fast load times for Gmail recipients using the AMP for Email spec.
Google notes the following benefits for incorporating AMP experiences into Gmail:
Content that is kept up-to-date in real-time
The ability for recipients to browse and interact with content
Users getting more done in less time without having to leave email
With Email still providing the highest ROI in digital marketing, the move to AMP is becoming more and more important than ever. Do your campaigns utilise the powerful abilities of AMP?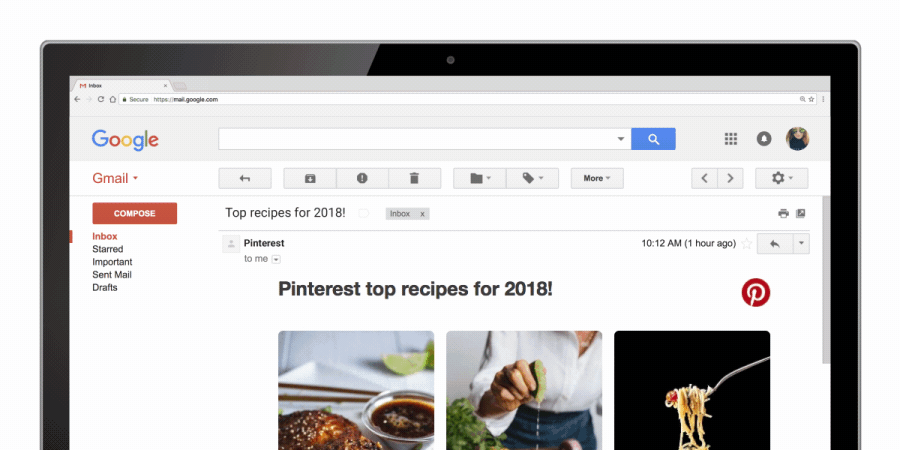 Facebook Promises To Clean Up 'Metrics' For Advertisers
Facebook has announced that it will be overhauling the way it reports on metrics for paid-for media in an attempt to provide greater clarity for those advertising on the social network and its partners. The move towards greater transparency will be widely welcomed as this has been a source of contention for media buyers spending on Facebook. The ultimate aim is to be able to provide media buyers with a much better picture of how their advertising spend has performed, something which is essential for those with media spend that needs justifying.
New features will include clearer labelling which indicates whether or not a metric is 'estimated' or 'in development' to help advertisers understand the metrics better. It will remove metrics which have now been deemed as unhelpful, including  "Actions, People Taking Action, Cost Per Any Action". The changes have all come from in-depth discussions with advertising professionals who were given the opportunity to raise issues and gripes with the current metric system.
The final announcement in this new initiative was the launch of an education programme aimed at brand and direct response marketers on Facebook which has been dubbed "Measure What Matters". The programme will include live events and online tutorials for advertisers and it planned to launch in March so keep your eyes peeled!