It's Friday! Which means we have rounded up the latest news within Digital Marketing from Google updating hotel search, the new version of Google search console, shopping enabled ads on Instagram to Instagram 'testing' regram.
New Google Search Console
Google has officially announced that the new beta version of Google Search Console on is being rolled out to everyone. On the Webmaster Central blog, they announced the following "We are happy to announce that the new Search Console is now available to all sites". They haven't announced what will happen with the old interface but for now, for the unforeseeable future, you are still able to use both versions of the Google Search Console. The user experience team for Search Console explained in their blog post how the new interface came about and evolved based on the response from the users.
Google Assigns Dedicated WordPress Development Team
Big news in the world of web design and SEO! The search giant has recently partnered with WordPress, a popular website CMS with an estimated 59% market share (equating to 29% of all websites). Google is entering this project focused primarily on speed, with the aim to decrease the average number of requests from the WordPress platform, helping reduce page load. Google's developers are likely to better integrate the AMP (Accelerated Mobile Pages) project as well as other web experience technologies such as PWA (Progressive Web Apps). While it is unclear exactly what Google's impact will look like, be sure to expect an obsession with site speed.
Instagram 'Tests' Regram, But It's Not What You Think
There is an ongoing battle between Instagram and Snapchat to dominate their section of the market with both companies forever adding new features to stay ahead of one another. As reported last week Snapchat seems to be growing again with growth reported in Q4 of 2017, but Instagram has responded by testing a new feature called Regram. The idea of Regram is that you can share other users Instagram posts directly into your stories, you then have options for how you want it to look. You can resize it, rotate it, move it around on the 'canvas' and there are also two options for how it looks: one that is a sleek design with the original user's name underneath, and one that looks more like a normal Instagram post. This addition of 'Regram to Stories' could be an indication that Instagram is finally considering adding 'Regram' button to allow users share other users posts directly into their feed, like the Sharing feature on Facebook.
Google Updates Hotel Search Results
Google is continuing to enhance the travel search experience, for users to be able to explore options and make decisions like hotel bookings within the search results itself. According to Google, the new hotel search experience includes better price filtering, easier-to-find amenity information and the ability to book right from Google. In the long run, Google plans to integrate Google Flights and Hotel Searches and let users easily toggle back and forth between them.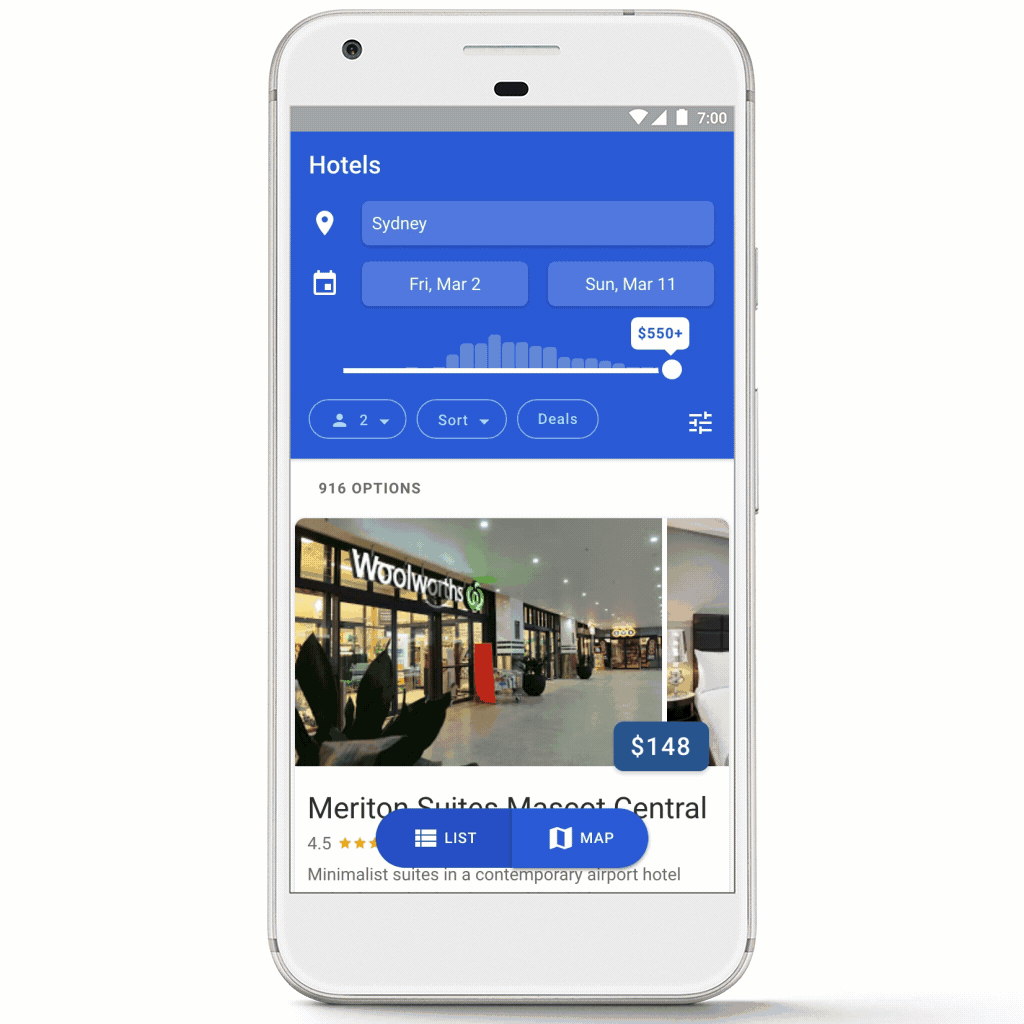 New Shopping-Enabled Ads On Instagram
It's been a busy week for Instagram, who as well as testing their new Regram feature, have started to introduce shopping-enabled advertising. Dubbed "collection" ads, this new feature blends videos and product catalogues, meaning Instagram users can purchase the products they see on the platform without having to leave. This should entice more brands onto the site and further blur the lines between social networking and the e-commerce space. Some of the first brands to debut collection ads include fashion and beauty brands; Birchbox and Revolve. The launch of collection ads comes one week after rival platform Snapchat introduced  "Snap Store" for buying Snapchat merchandise.
Improved Call Tracking for Ad-Words Express
Google's Adwords Express has been updated this week with a couple of new features to help improve the quality of calls and help businesses identify missed calls. The review feature appears after a call has been received from an advert and asks for feedback on the relevance of the call. This will be used by Google to help improve ad targeting and produce more high-quality calls in the future. The additional missed call feature will be a lifesaver for busy business owners who may potentially miss valuable calls that they have paid for through their Adwords. Adwords Express will notify the account owner of the missed call and also give them the option of calling the customer back. We all know that phone calls can be extremely important to businesses so the opportunity to salvage missed calls will be warmly welcomed by many!