What Happened?
Google Rolls Out Maximum Conversion Value Smart Bidding Strategy For All Search Campaigns
Google has made it possible to set a maximum conversion value smart bidding strategy on all search campaigns in Google ads. The newest biffing strategy is now available in Google Ads to take advantage of.
This will allow users to optimise for the greatest conversion value within budget, helping to improve ROI on campaigns. It will try to spend your budget, so make sure you set it to be realistic and within your limit. However, it has been noticed that if you underspend on your daily budget, Google will suggest lowering your daily budget based on your actual daily spend, which could save you money on ad spend in the long term.
Google has stated that maximise conversion will use historical campaign data and the searcher's contextual signals to determine the "optimal CPC bid" at auction time.
This newly released function will help to get the most out of your campaigns and reduce the amount of time it takes to manually control the bids for your campaign. The intuition of the new setting maximising your campaign potential, returning the best possible result that the algorithms will allow.
Instagram Testing Back-to-Back Story Ads From Different Advertisers
Instagram has confirmed it is testing increased ad volume in Stories. A spokesperson from Facebook, Instagram's parent company said "We're always testing new ad experiences on Instagram and want to learn how people and advertisers respond to this small test".
They appear to be experimenting with running ads from two different advertisers back-to-back within a Story. While it's only involving a small group of users, all advertisers are eligible to be part of the test.
Instagram Story Ads account for nearly 20% of ad spend on the platform now, with Stories having doubled its share from 9% to 18% according to the Kenshoo Quarterly Trend Report for the second quarter of 2019.
Twitter Introduces 6 Second Viewable Video Ad Bids
This month has seen Twitter roll out a new video ad bidding option that allows advertisers to run 15 seconds or shorter ads, but brands will only be charged if their video ad is viewed for at least six seconds.
Twitter had this to say "Twitter is not a forced-view environment— our platform's native video consumption tends to be shorter and more serendipitous as people discover fresh, relevant content by scrolling through their feed. Whether launching a new product or connecting a brand message with audiences across the world, you can maximize your impact with our valuable audience by running optimal creative."
This should  provide a more flexible option for advertisers and is available on Promoted Video, In-stream Video Sponsorships, and In-stream Video Ads
Google Testing Highlighting On-Site Content
Google have confirmed that they are currently testing a new function of the featured snippet.
When clicking on a featured result, Google will now anchor the searcher to the most relevant part of the landing page, and also highlight the section that relates to their original search.
This has previously only been seen on mobile through the AMP cache, so it's exciting to see it being trialled on the chrome desktop browser.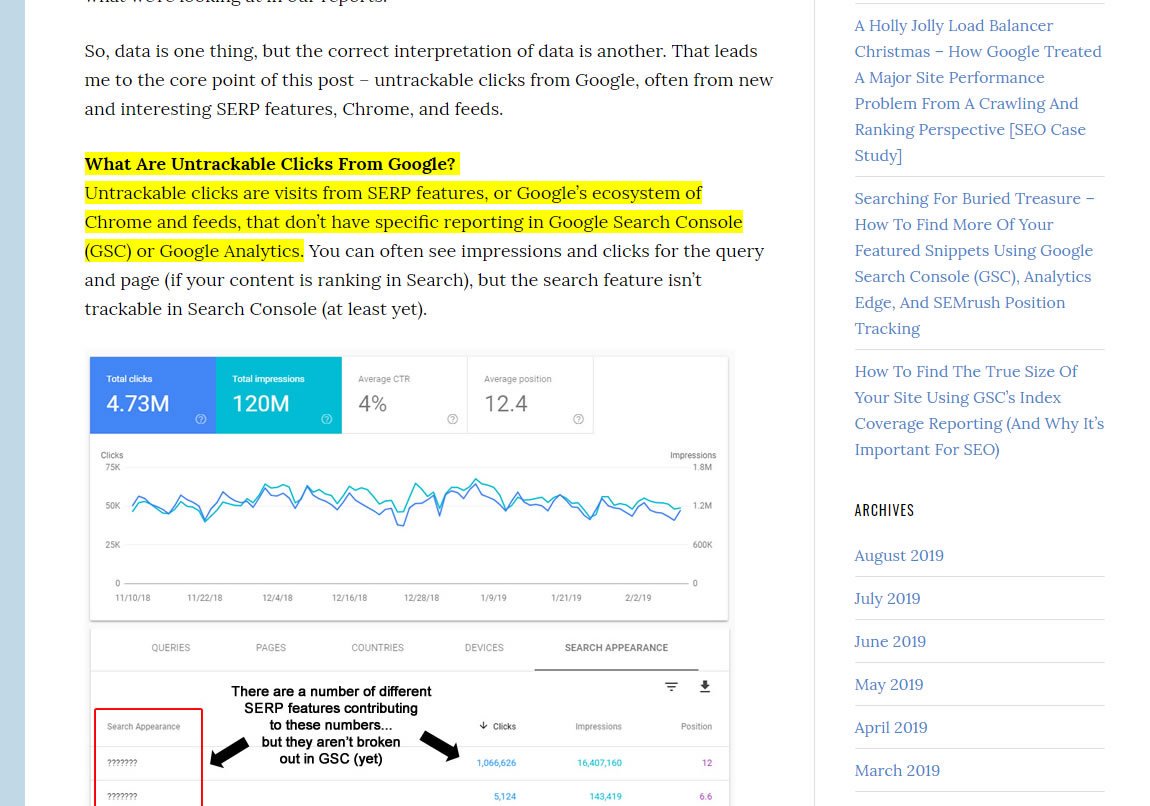 The eagle-eyed Glenn Gabe first spotted the nifty new feature whilst doing a routine website audit. Head this way to see more examples of what this will look like.
A Google Chromium Engineer, David Bokan, replied to Glenn's tweets confirming the test, but also pointed out that it will currently only appear to around 5% of users, so don't be surprised if you don't see it just yet.
It may only be in the test phase, but it could mean big things for the world of SEO as it could cause visitors to skip straight past CTAs and ads, landing straight on the relevant content. It'll be worth keeping an eye out to see if this is happening on your site, as you'll probably want to relocate things accordingly.