As another week has flown by, more changes have happened within Digital Marketing. In our roundup this week we have included the most hated ad formats, Snapchats new feature for advertisers, SMB website creator and more.
Survey Reveals The Most Hated Ad Formats
Neilsen Norman Group (NNG) have released their 2017 'Most Hated Online Advertising Techniques', 13 years after their initial report in 2004. The survey asked 452 respondents from non-marketing or IT backgrounds to have their say on the different types of online ads they see on a daily basis – they were then asked to rank them on how much they disliked them on a scale of 1 – 7, 7 being the strongest dislike. Unsurprisingly, most ads were towards the middle to high end of the scale, with intrusive ad formats ending up on the higher end of the scale. One respondent replied "I like ads that do not obstruct the content. I can glance to the side and decide if I want to open but am annoyed when I don't have a choice".  Out of the most disliked, we saw autoplay videos, deceptive links, intracontent (where the content is pushed down when an ad finally loads), pre-videos without a skip option, modal pop-ups, and, surprisingly, social ads. Considering social ads are supposed to fit in seamlessly on your news feed and be relevant, that's a whole lot of dislikes (target your ads correctly guys!)
However, if you want to design an ad that won't annoy people, maybe try the right-hand rail ad – this averaged out at a 3.81 rating.
Snapchat's New Feature For Advertisers Goes Live
Snapchat have just launched an exciting new feature that will make it a lot easier for advertisers to create and manage their ads on the platform. The self-serve Ad Manager allows clients to buy, manage, optimise, and view analytics from their Snapchat advertising campaigns and access the targeting capabilities. The launch brings them more in line with the advertising being offered by Facebook and Instagram.  To get started and use this tool you can fill in this form on the Snapchat website.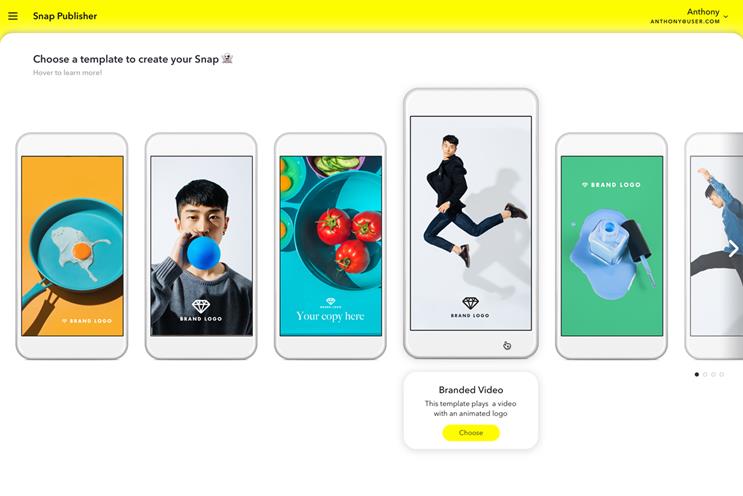 A new publishing tool is also being launched in July called Snap Publisher which will help advertisers to create advertising content for its portrait format system. Advertisers will be able to import brand assets such as logos, optimise existing content and access a library of Snapchat themes.
Study Finds That Women Lead The Way As Social Media Influencers
A new survey has found that 68% of social media influencers are women. This emerging digital marketing tool is growing in popularity as consumers look to make purchasing decisions based on recommendations from others rather than directly from brands. The survey by Indahash looked at 2,000 social media influencers and found that these female influencers tend to live in urban areas and capital cities.
Social media influencing has grown drastically in popularity and flourished on visual led platforms such as Instagram. Many brands are actively seeking user-generated content and endorsements as a way to build brand awareness. After all, word-of-mouth is one of the best marketing functions out there.
Instagram Brings Clarity To Brand And Influencer Partnerships
Instagram are rolling out new tools to help combat the blurred lines of stating brand partnerships online. The moves come only months after the CMA and FTC promised they would be taking a harder stance on brands and influencers who mislead consumers. The first tool is looking similar to the 'location tag', however, it instead displays clearly that a partnership is established. Until now, the usual hashtags (#ad #spon etc.) have been used to identify partnership posts but again, the rules are somewhat blurred on the best practices and there are still occasions where influencers and brands are not labelling them properly. These tools are of course still optional, but they will at least bring some transparency to the brand affiliation method seen so often on Instagram.
Facebook Helps Marketers Improve Their Campaigns With New Value Metrics Feature
In the world of business it's essential to maximise ROI on any ventures, especially in marketing. Facebook knows this inside-out and have added a new 'Value Metrics' feature to their advertising platform.
Where before marketers could only measure conversions, clicks, impressions or installs; this new feature allows you to target customers by value. As long as you have the Facebook pixel code installed on your website and are tracking E-commerce using it, Facebook can use this data to analyse how much a person that matches targeting options A, B & C may spend on your site over a seven day period.
This change will see many marketers change their focus to longer-term goals, targeting more valuable customers that could potentially be more relevant and are willing to develop a good relationship with their brand.
Google Testing New SMB Website Creator
With many small businesses not currently online, Google have decided to take action and are starting to roll out it's simple website creator for small businesses. You can already access it's current website builder through the Google My Business Dashboard.
With many year's worth of website data; Google have a pretty good understanding of what should and shouldn't be on a SMB's website, and have designed their creator accordingly. With it's simple drag-and-drop functionality, they are set to potentially revolutionize how SMBs use the internet, simplifying the hardest part: getting started!
While medium-size and larger, more complex businesses will still want to opt for websites built by a professional; Google's SMB website creator features many of the same features (and even a very similar layout) as Google Docs (which itself is very similar to a certain other large company's Word processor!), helping make the process look and feel already familiar.