The e-commerce sector is constantly expanding. So, if you want to start your own digital commerce business (or you have one already and you want to make the most of it), you need to be aware that competition is gradually increasing and sales strategies are also becoming more complex.
An optimised and effective product page can make all the difference in search engine positioning and, consequently, in e-commerce conversions.
The product page is the most important part of your store: it is the last page that users view before eventually making a purchase and also is the page that contains the description of the items on sale. Remember: great product pages help with your search engine rankings and bring more customers in the first place.
We want to capture the user's attention and induce them to action, hence to purchase, consolidating the Brand Reputation possibly creating a bond and a relationship of trust with customers. To help you begin, here is a checklist of suggestions that can help you master your eCommerce product page designs, to turn your online shop into a revenues machine:
Images
It is really important we will use a high-resolution image (Jpeg2000 format if the image has lots of colours or PNG for simple images) that are fully readable on a mobile screen. Images can be used strategically for ranking, as they can also rank in image search and lead to more visitors. Images can also help search engines understand what your content is about.
Bear in mind images should be renamed using the product name (having the keyword in the file name is a positioning factor) and must include both the product name and any secondary keywords in the Alt Text attribute. A file size below 70 kb is what you should be targeting. In the case of heavy files closer to 300 kb, the best you can achieve is a 100 kb file size. Doing so saves your images from taking extra milliseconds to load while it gives you lossy, compressed images that do not compromise the visual quality. Content that is supported by relevant photos gets 94% more views than content that is not.
Add relevant calls-to-action
Strategic calls-to-action (CTAs) can help you guide your visitors through the buying journey and directly impact your conversion rates. "Add to cart"  "Add to trolley", "Add to favourites" button must be placed in a highly visible position (on any device the page is displayed on) and must clearly and unambiguously indicate the action required of the user.
Add trust badges and Customer reviews
The PDP is the last step in the funnel. We want our users to buy our product, what can we do to help them decide?  For an e-commerce site establishing credibility and trust with its customers is crucial. Adding the reviews of other customers can convince a sceptical user to buy from us.
It is also essential to answer questions or opinions from customers, we are telling users that we care about their opinions and we want them to be happy and come back to buy from us.
Tip: 1)Ask people to rate reviews. This ensures that the most helpful reviews rise to the top.
Tip: 2) Adding a small message of guarantee, highlighting social media mentions, or displaying safety logos or trust seals can boost conversions and customer's confidence in your online business. Honesty and transparency are two principles that must never be compromised when dealing with actual and potential customers because they are the ones that will give the brand-consumer respect and credibility in the marketplace.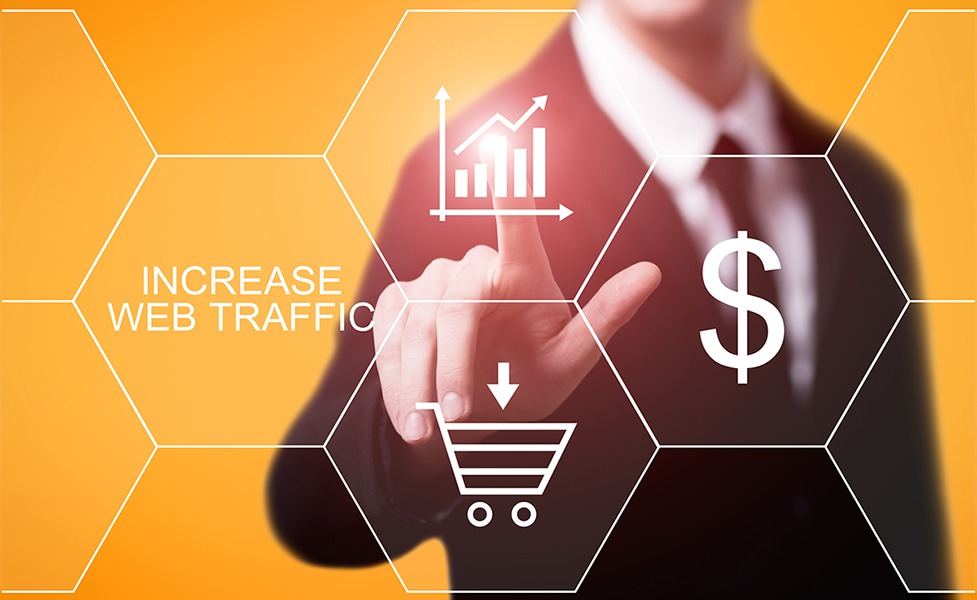 Product name
The product name, which must identify and describe with immediacy and clarity what is being offered. It must be search optimized and have to include keywords for key attributes.
It is also fundamental it is mobile optimized (be aware of retailer character count) and clearly describes your brand, sub-brand, product, and offering (e.g. size, quantity)
Write catchy And Informative Product Descriptions
The description of the product, which should include its ingredients/materials, technical characteristics and how it can be used and the benefits and advantages it can offer to the buyer. Divide the text into paragraphs; use bold type to emphasise the most relevant concepts; use bulleted and numbered lists to summarise the main features of the product. Do not forget -of course- to add the price of the product, with a special specification for any ongoing discounts and promotions.
Video of the product
Do you sell shirts and want to show how they look on a model? Or are you selling cleaning products and want to show exactly how to use it on that particular surface? Remember that customers can't touch or feel your product, and a demonstration video is one of your best bets to show it at his best. Between 10 and 20 seconds is the perfect length: it needs to get straight to the point, explain and clearly show how your product works or looks.
Stock
Another best practice for eCommerce product pages is to apply the principle of scarcity/urgency e.g. As airlines do where they advertise the last available tickets.  Writing "only 3 available shirts left" or "products are running out fast" could help increase conversions because we are telling the user not to miss out on this opportunity.
USPs
OK, let's say a user doesn't know too much about you yet, why would they buy from you? Answer: because we have different USPs than the whole marketplace.
A USP is something that sets you apart from others and is embodied in your brand, products, customer experience and interactions. It is much more than a slogan, a policy or a specific offer.
So we want users to understand that our brand is unique, memorable and distinguishable from others and for these reasons it is appreciated and attractive to your target audience.
I.e.:  "100% recycled packaging" or "We don't use colours or scents" or "Safe for pets" "EU certified".
Check for Readability
Our user is about to buy our product, so we want to be concise, effective and use a catchy format. What is a catchy format? Well, we can use bullet points, short sentences and use a well-contrast and visible font. We do not want our users to get lost.
Tone of voice
Tone of voice helps to build a "community" around your brand. Brand tone of voice helps to illustrate your company's character and build a distinct identity, creating something for consumers to remember and engage with. It is fundamental we keep the tone of voice and our PDP in line with the company's values we have and we want to transmit
Help Users Explore and Purchase Related Products
The goal is to create a brand identity, a community and a solid customer base. But all this has to translate into sales. We want users to buy add-ons, related products and accessories of the products they buy. How do we achieve it? Providing good up-selling and cross-selling options on product pages. Se please get ready to give good suggestions for similar products not only improve the browsing experience but also help product exploration. We have lots of products we want customers to try!
Shipping and Return Policies
We want to be 100% transparent and honest with our customers, so it's best to be clear from the outset by specifying any shipping costs and methods. Customers will appreciate this and will not abandon their carts. Also be clear about the return policy. Do they have 10 days to return the product, a whole month, or once they have received it they have no way of returning it? This must be clearly explained, don't leave room for confusion.
Optimization
Let's start by optimising the site hosting the product sheet. First and foremost, it must have an SSL certificate that allows you to switch from HTTP to HTTPS, as potential consumers need to feel safe on an e-commerce platform because they will have to leave their sensitive data there.
Secondly, the page must load quickly. A user who is forced to wait a long time for the page to load completely will most likely lose patience and close the page to turn to another competing web resource. The site must also be responsive, i.e. it must be able to adapt graphically automatically to the device on which it is displayed.
SEO optimisation
In terms of the more specific SEO area, an effective e-commerce product sheet must include:
Tag Title, i.e. the title that the search engine reads (the one that appears in the SERP, the list of search results that you can click on to get to the web page)
This should also contain the main keyword, be between 60/70 characters in length and be different for each product page;
The Meta Description – as unique and original as the Title Tag – must include a persuasive lever to push the user to action. In this respect, it is very useful to include any current promotions or discounts within the Meta Description.
User Experience
The user's path to purchase must be made as easy as possible: for this reason, it is very important to anticipate the potential buyer's questions and provide him with all the information and tools he needs to make his choice.
For example, in the specific case of a clothes shop, it is necessary to provide ad hoc buttons for choosing the colour of the dress, the size and the number of items to be purchased etc
More than the technical characteristics of the product, however, the text of an e-commerce form should focus on the benefits that the product can bring to the buyer. People are looking for answers and solutions to their specific problems and needs. For this reason, it is advisable to move the less incisive technical details to the lower part of the text, giving priority to the USP (Unique Selling Proposition, i.e. the peculiarity and distinctive feature that makes the product unique and indispensable)
Conclusion
The tendency to underestimate the sales impact of an optimised and effectively written e-commerce product sheet has led to many errors in the compilation of product sheets.
For example, many e-commerce managers simply copy product sheets from other web pages or, if they sell products from different brands, directly from the manufacturers' websites.
This practice, which is as frequent as it is harmful, penalises visibility on search engines. Google, in fact, does not tolerate and penalises web pages that host duplicate content from other sites.